About
The Animal Legal Defense Legislative Fund works in legislatures across the country to protect the lives and advance the interests of animals by passing animal protection laws, supporting animal-friendly candidates, and empowering grassroots advocates.
Leadership
Kim Kelly, Executive Director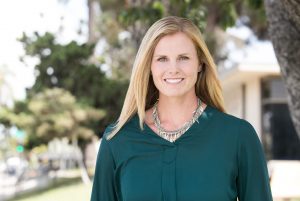 As the Animal Legal Defense Legislative Fund's executive director, Kim works to develop and advance key legislative initiatives to improve and create stronger animal protection laws.  She received her Bachelors in English and Political Science from U.C. Berkeley, where she was an Academic All-American and NCAA Division I Champion in Women's crew. Kim was a merit scholar at Charleston School of Law, where she received her JD.
Before coming to the Animal Legal Defense Legislative Fund, Kim was instrumental in helping pass several laws to protect animals in South Carolina. She was appointed to a statehouse committee tasked with reviewing statewide animal welfare laws where she worked with legislators, state agencies, and other stakeholders to examine existing policy and make recommendations to the General Assembly on animal welfare concerns. As inaugural chair of the South Carolina Bar's Animal Law Committee, she successfully lobbied the South Carolina Bar Association to oppose specific provisions of a contentious "vet care" bill that likely would have violated federal antitrust laws.
Kim chooses to run the Animal Legal Defense Legislative Fund because she sees it is a dynamic organization that plays a critical role in advancing animal protection through a legal lens yet tackles issues broadly and effectively. She has always felt a strong connectivity with animals, and professionally, she is drawn to the public policy realm. While in Law School, Kim was president of the school's Animal Legal Defense Fund Student Chapter. Over the years, Kim has presented numerous CLEs including "Trends in Animal Legislation and "Legal Issues Affecting Owners of 'Dangerous' Dogs."
An East Coast native, Kim currently resides in San Diego, where she enjoys traveling and being active alongside her family.  She and her husband, Kyle, have three children, a cat named Andy and two rescue dogs: Kira and Rowdy, Kim's sidekick.
Board of Directors
Saja Spearman-Weaver
Saja Spearman-Weaver joined the Animal Legal Defense Legislative Fund board in 2019. She is a senior finishing her studies at the University of California, Berkeley. She will be starting law school in 2020, pursuing a career in civil rights litigation and policy reform.
In her spare time, Saja enjoys taking her pitbull to the beach, attending San Francisco Giants games, and vegan baking.
Jason Whitefoot
Jason Whitefoot joined the Animal Legal Defense Legislative Fund board in 2019. Jason has worked in Information Technology for over 20 years, as both an engineer and a manager. During his career he has provided IT services for a diverse group of industries including construction, printing, legal, and finance.
Jason fell in love with animals at an early age, having been born into a house with dogs. He has been an animal advocate since high school and has volunteered with the Michigan Greyhound Adoption Agency and ALDF. He looks forward to working with the ALDLF board to help further the cause of animal rights.
Away from work Jason can be found spending time with his rescue dog Riley, taking a walk or lazing on the couch. He also enjoys video games, cooking, and reading.